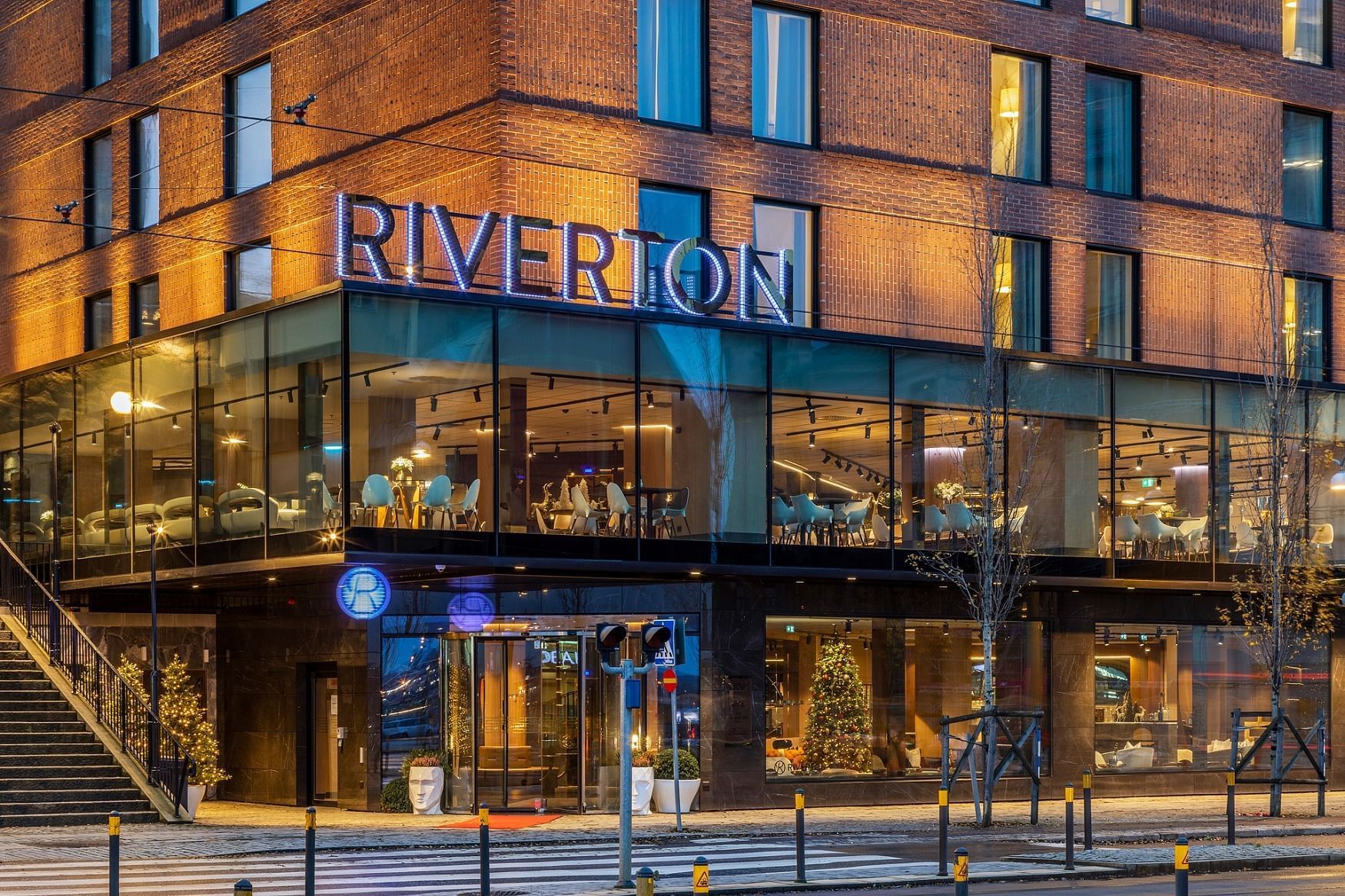 Park your car safely with us in Gothenburg
Travelling by car?
Hotel Riverton offers parking spaces in Gothenburg, in our garage located behind the hotel for a fee. Since we have a limited number of spaces, we recommend that you pre-book in advance by booking your spot here. Please note that you can only reserve a spot in our garage if you have a confirmed reservation with us and during the dates of your stay.
Parking spaces can be accessed from when you check-in at 3 PM* until your departure date noon (12 PM)*.
Free cancellation can be done by 6 PM local time before the day of arrival. Late cancellation or no-show will result in a charge for the first night.
*During the summer months: check-in 4 PM, check-out 11 AM.
Parking fees

Car: SEK 325/night
Electric car: 325 SEK/night + you will be charged for the amount used to charge your car.
You can freely use your car during your stay with us whilst having a guaranteed parking space.
Electric cars
We have 3 spaces in our garage with socket type Mode-3, Type-2 (Mennekes).
• Location No. 6: 3 phase 32A
• Location No. 7+8: 3 phase 16A
Reserve a parking space
We have a limited number of spaces in our garage and recommend reserving your spot well in advance. Do not foget that you will need to quote your reservations number and licence plate when making your reservation.
Click here to reserve your parking spot!
On the day of arrival
On the day of arrival, you are welcome to stop by the hotel entrance to pick up your key and parking certificate.
The garage is only for our guests and located behind the hotel at the address:
Lasarettsgatan 8, 411 19 Gothenburg.
Book Your Parking In Our Garage!