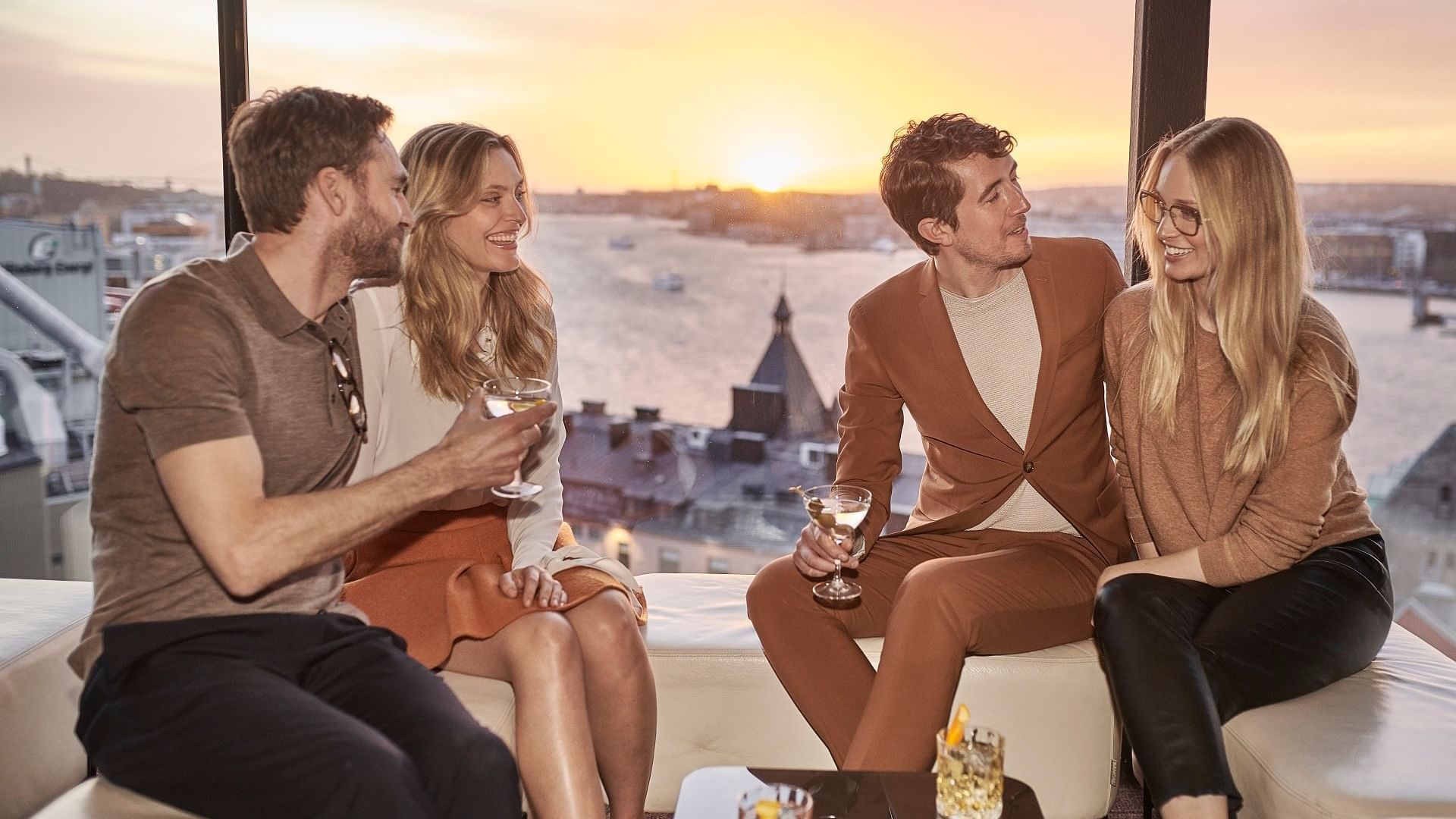 Easter in Gothenburg
It's around Easter that spring usually arrives, right? Enjoy the arrival of spring with us in Gothenburg!
There is much to experience in our beautiful city during Easter. Bring someone you like, or maybe treat yourself to some alone time by leaving the everyday hustle and bustle at home and relax with us during the Easter weekend. Unlike the traditional holidays like Christmas, this holiday offers a little more flexibility and is a perfect long weekend to get away, enjoy and experience something new or to relive Gothenburg.
So if the Easter Bunny didn't deliver everything you wanted, we recommend you take matters into your own hands. In Gothenburg you will find everything from well-stocked shopping centers to small independent shops. If you are interested in interior design, you have a lot to discover around Magasinsgatan (Artilleriet and Norrgavel for example) which is within a short walking distance from us. Gothenburg is perhaps best known for its range of fresh fish and seafood, so take the opportunity and enjoy the delights of the sea either with us or at one of all the wonderful restaurants the city has to offer. For those of you who are looking for something more relaxed, we recommend strolling through Haga and stopping at one of the many lovely cafés. Weather permitting, Gothenburg's archipelago is a fantastic destination, and there are many operators to help you discover our wonderful island world. Hönö Klåva has a packed Easter programme, which kicks off with a small spring festival. You can easily get there with M/S Kungsö from Stenpiren, which is right next to the hotel. The boat leaves Sundays, from April to Septembe, and during the summer months even more frequently!

What's happening at Hotel Riverton during Easter?
Treat yourself to a real holiday this Easter and skip all the planning, cooking and cleaning - we'll take care of it for you. Check in with us and enjoy a beautiful hotel with comfortable beds and good food.
We promise a luxurious hotel stay in Gothenburg - discover our Easter package and sleep in comfortable DUX beds with fluffy duvets and pillows from Norsk Dun, in the room you will be greeted by an Easter egg, then enjoy a wonderful 4-course dinner in View Skybar & Restaurant and wake up to a hotel breakfast with extra everything before exploring Gothenburg. If you want to make your stay even more luxurious, you are most welcome to add entrance to our lovely Serenity Spa.
Easter 2024
The easter weekend will take place between the 28th and 31st of March.