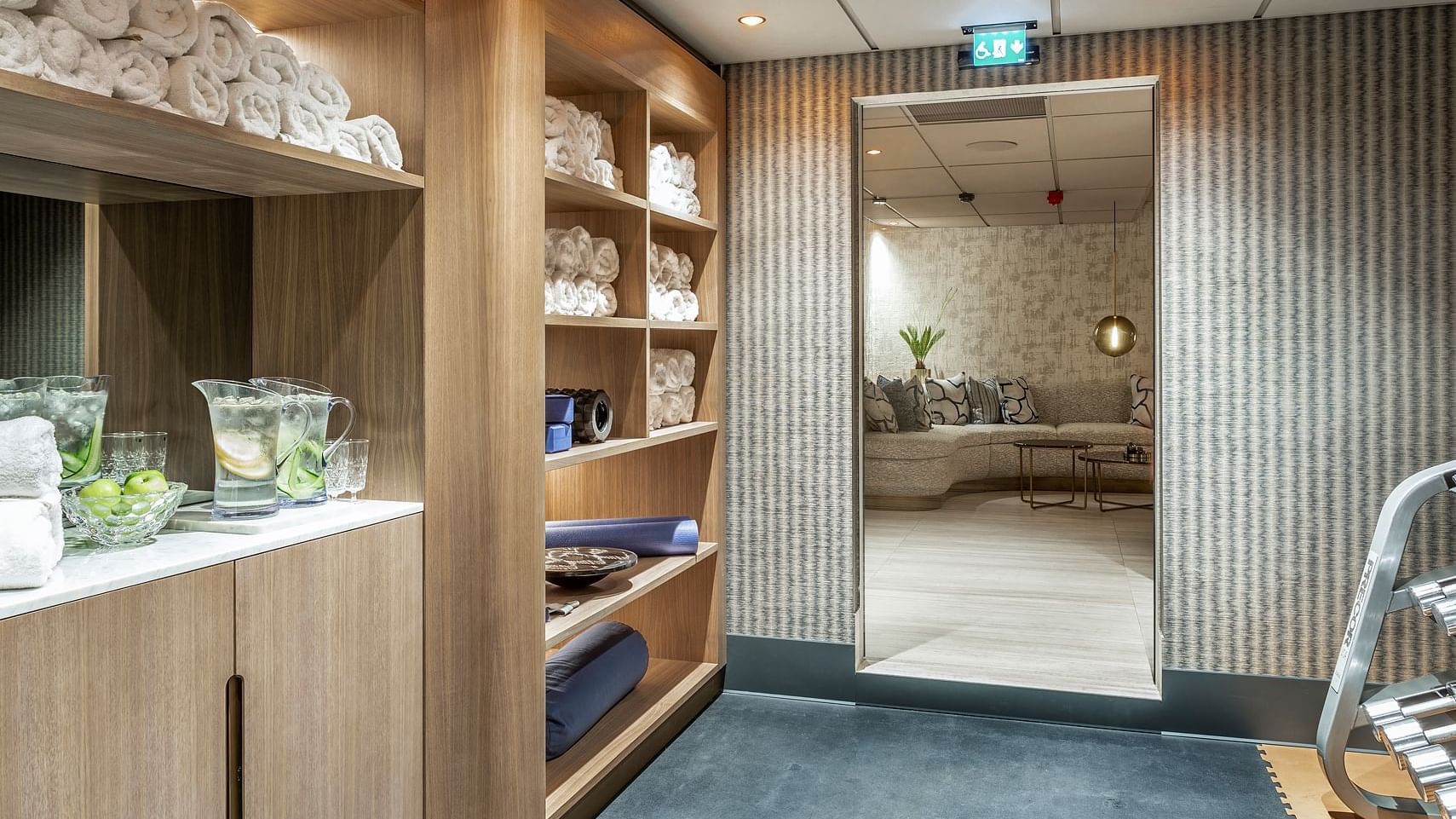 Welcome to our new Gym
A trip away from home doesn't need meaning missing your workouts (unless that's exactly what you want). Simply head down to our new, stylish, fully equipped gym. Of course, exclusively available to hotel guests.
Stay in shape in a beautifully designed and professionally equipped Serenity Gym. Equipment available to ensure a great workout include:
Precor Cardio-vascular machines: Treadmills, Cross trainer, AMT, bike and a rowing machine
Strength and resistance machine
Dumbbells and free weights ranging from 1 kg – 30 kg
Stretch area with equipment such as exercise balls, yoga mats and blocks, balance board, foam rollers and PRF Rubber bands.
With the latest electronic cardiovascular machines from Precor, they will act as your fitness co-pilot. With the assistance of the Preva App, you can track your workout and access your progress anywhere in the world ensuring you stay connected with your fitness goals.
When you need refreshments, please help yourself to mineral water and towels.
For those who prefer fresh air and outdoor exercise can find running maps (in the form of a shoe) in the wardrobe with recommended routs over the nearby area. Three different routes are displayed, one short of 3,3 km, a middle-long of 5,2 km and one long rout of 6,7 km helping you discover the beautiful area by the water, the city center of Gothenburg and the pleasant nature in the parks. Our Front Desk staff is here to assist you if you have any questions.
Monday-Sunday 06:00-22:00
SERENITY GYM ENTRANCE
The access charge is SEK 75 per person.
If you book directly with us, you receive complimentary gym access during your stay. The gym access will be added to your room key.
AGE REQUIREMENT
The minimum age requirement to enter and use the Serenity Gym is 16 years old, from 14 if accompanied by an adult.