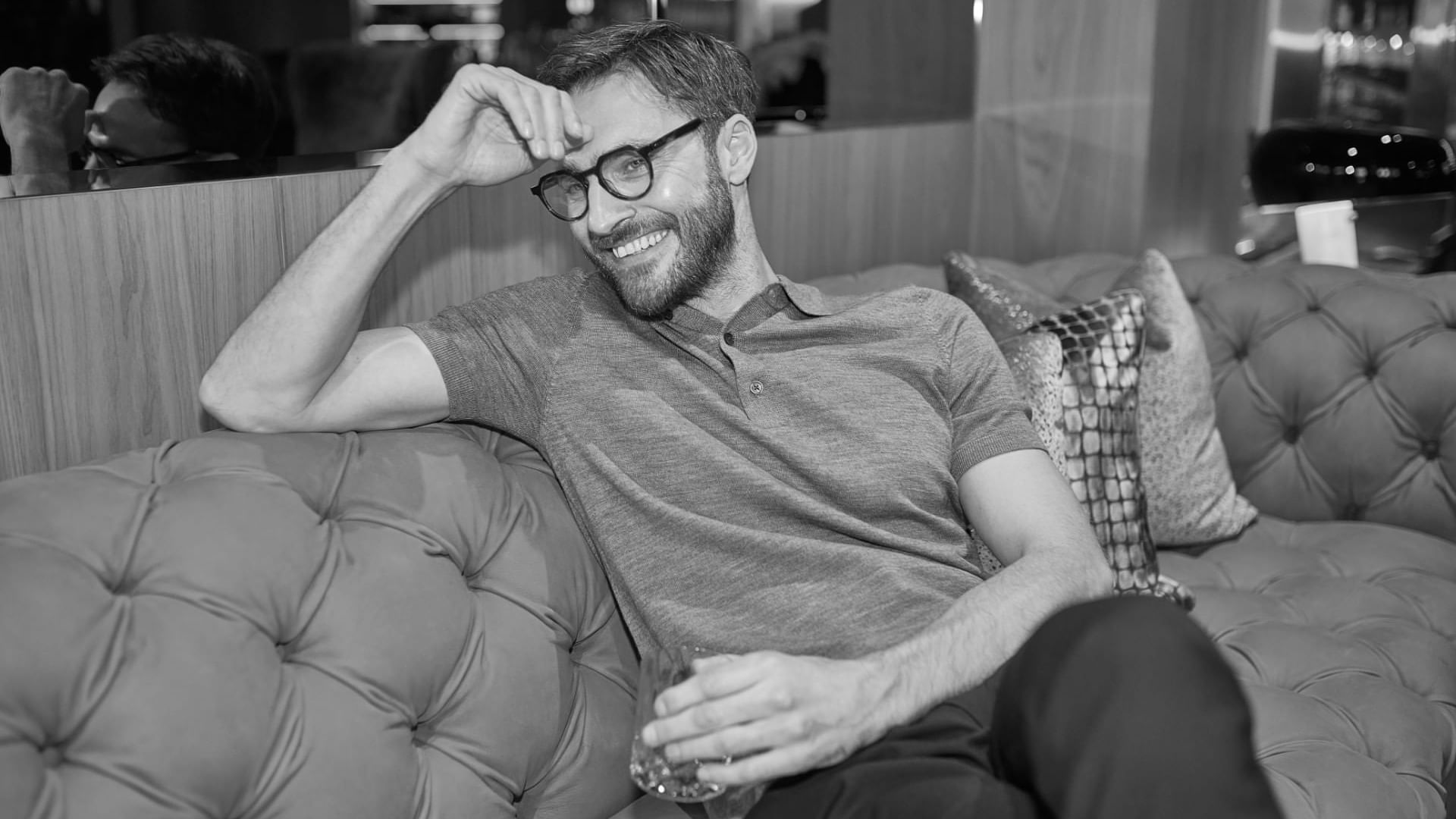 Father's Day in Gothenburg
Show appreciation on Father's Day to your dad, husband or a good friend! The best thing you can give away is an experience together where you get quality time and create new happy memories together. We've collected our best tips on a range of options that you can give as a gift for Father's Day.

Father's Day at Hotel Riverton


Invite dad to a culinary experience
Father's Day Dinner
Forget all the mess with pans and dishes. Gather family and friends and enjoy a good dinner with us with father at the center!
We will serve a 3-course dinner in our restaurant on the 12th floor, View Skybar & Restaurant. With scenic views over Gothenburg and the harbor entrance from the floor to ceiling panoramic windows, we offer an ambiance unlike anything else in Gothenburg. The décor is chic, luxurious yet welcoming with a mix of designer furniture, high end materials and art pieces. Enjoy one of our award-winning cocktails at the bar or experience our à la carte menu if that suits you better than a set menu. You'll enjoy a superb quality of food options and an excellent selection of wines to pair together.

Hotel breakfast and morning spa
Start the day in the best way with hotel breakfast and Morning Spa in Serenity Spa.
At our fantastic hotel breakfast, you will find a generous selection of hot and cold treats with something to suit everyone. Homemade pastries and pancakes for those with a little sweet tooth, a classic selection for those who are hungrier, and the kitchen's ginger shots and fresh fruit and vegetables for those who want a healthier alternative. We also offer a selection of gluten- and lactose-free products and vegetarian and vegan-friendly options. After breakfast, you are welcome to the Serenity Spa. A place that makes your stress levels drop and your well-being and creativity increase. Enjoy the inviting atmosphere and recover in our heated indoor pool, aromatherapy, steam, or dry sauna, or relax at your own pace in our Spa Lounge.
Price: SEK 845
Includes: Breakfast buffet in Restaurant ONE, Day Spa in Serenity Spa & Gym at 09:00-12:00, Loan of bathrobe and slippers
Book: Directly with us on +46 31 750 10 00 or riverton@riverton.se

Give away a luxurious hotel experience
Snoozy Sunday
A Sunday well spent brings a week of content!
Prioritize your father, husband, or partner, and end the week by relaxing on the coziest day of the week! And also Father's Day! End the week through pure relaxation in Serenity Spa. What is dad's favorite, a dip in the pool or a sauna? Go to bed in a luxurious DUX bed with fluffy duvets and crispy sheets. Wake up with a smile to a brand new week, full of possibilities! And, who doesn't dream about starting the week off with a luxurious hotel breakfast and a late check-out? Book HERE

Spa package
Give Dad himself a well-deserved break and let him unwind in our new Serenity Spa in Gothenburg.
Choose your favorite room, enjoy our spa, and get the sleep of your dreams in our comfortable DUX beds with fluffy, natural down duvets and pillows, before you wake up to one of Sweden's best breakfasts. Wake up to one of Sweden's best breakfasts, with freshly ground coffee, flaky croissants, scrambled eggs, freshly squeezed juice, and much more. To read more about our spa package with overnight stay, please click HERE

Gift Card
Give dad a luxurious experience with a gift card from us at the Hotel Riverton for Father's Day. You can choose whether you want to gift an amount that can be used for the entire hotel and any experience, or if you want to gift a specific experience, such as a spa visit, a restaurant visit, a hotel breakfast or perhaps an overnight stay.
To buy a gift card from us, please contact us on +46 31 750 10 00 or riverton@riverton.se
Father's Day 2023
Sunday November 12th