DIscover the
city with Hotel Riverton's guide
Things to do & Attractions in Gothenburg
Located in a new exciting area by the waterfront, Hotel Riverton is a perfect base from which to explore the city and the surrounding sights.
Within minutes from the hotel you can stroll down to Rosenlund, the chic historic district Haga, take in the panoramic views from a fortress, or discover the local fashion scene on Kungsgatan.
There are so many things to do and places to see in Gothenburg and below are a few of the city´s top sights. If you want to discover more, we are happy to help you plan an itinerary that will make the most out of your visit to Gothenburg.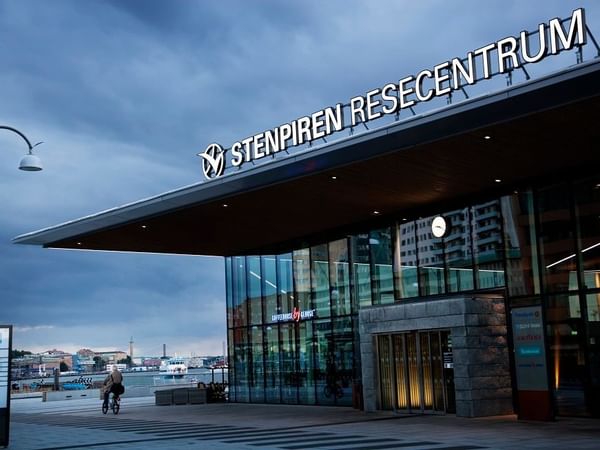 Stenpiren Travel Center
Stenpiren Travel Center is located on the wharf between Skeppsbron and Rosenlund. Stenpiren is a hub for trams, ferries and bus services. It also houses a café, flower shop, kiosk, food service, and waiting areas.
Click here to start planning your trip with tram, bus or ferry.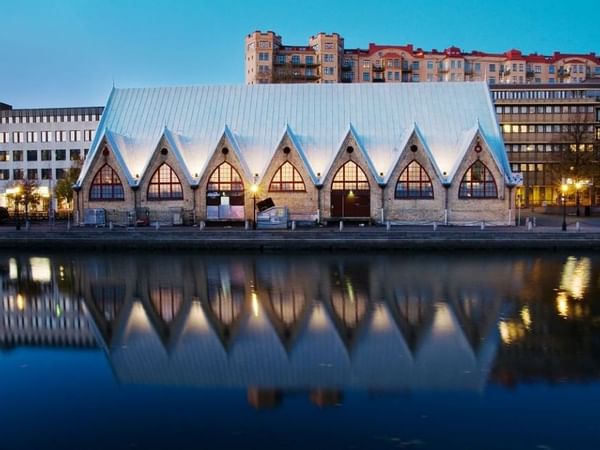 Feskekôrka
This historic building dates to 1874 and was originally built as an indoor fish market. Now, several seafood restaurants and fishmongers serving fresh seafood caught on the day.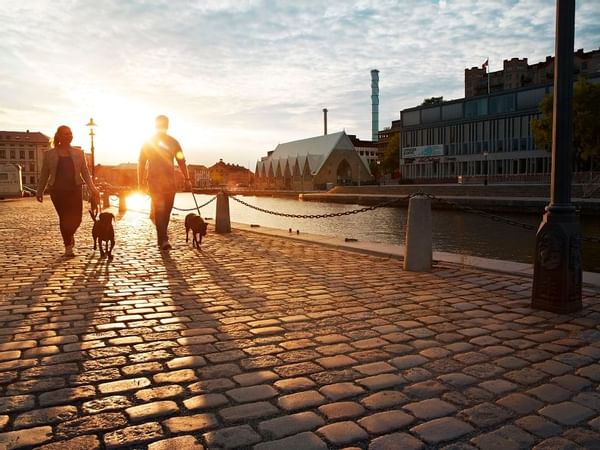 Rosenlund
The quay at Rosenlund has always been a natural pilgrimage for fresh fish for the Gothenburgers. The classic Feskekôrka market hall is simply a must to visit in town. Nowadays the area houses several exciting bars, shops, and restaurants.
Recommended restaurants: Barabicu, Dubbel Dubbel, Fee Fi Fo Fum, Komex Market, and Boulebar.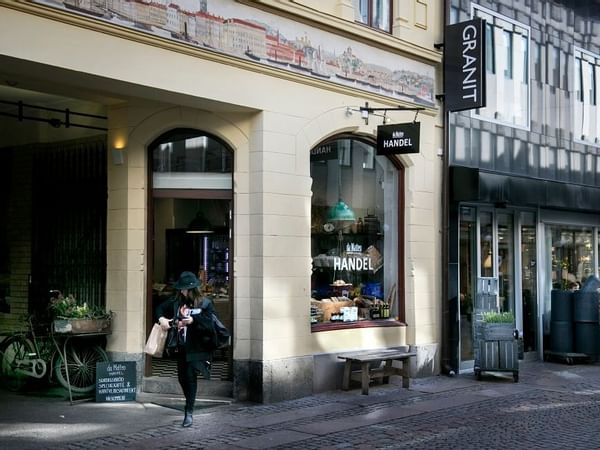 Kungsgatan
Kungsgatan (Kings Street) is a 930 meters long pedestrian street famous for shopping, cafés and restaurants. The street leads on to Kungstorget where you will find Saluhallen and a cinema. Avenyn with more designer shops is only a few minutes walk from here.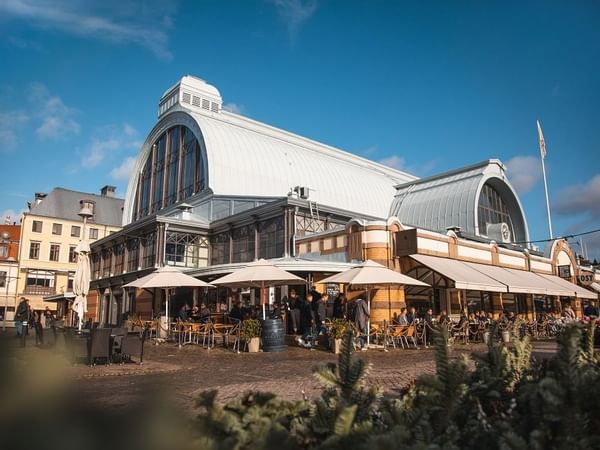 Stora Saluhallen
Sample freshly baked bread, cheese, olives, pastries, meats and much more at Saluhallen Kungstorget, a must-visit for foodies!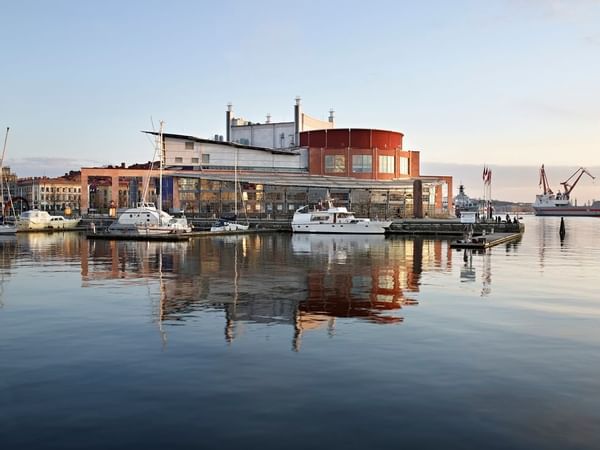 Gothenburg Opera House
The beautiful Opera House is located by the harbour which you can see reflected in its architecture. Go for a stroll around the building or enjoy an opera, musical or dance performance.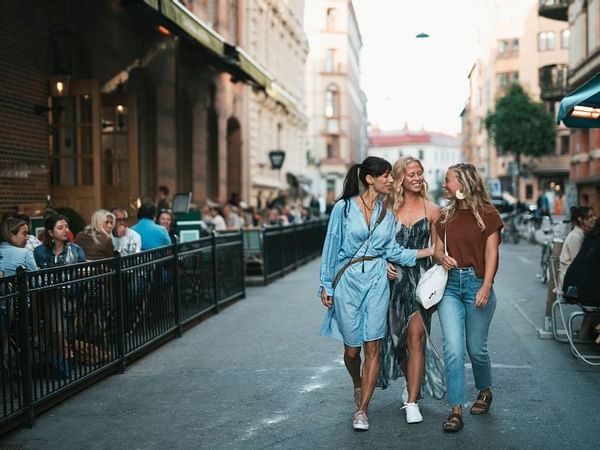 Långgatorna
The old hard-working harbour area, Långgatorna, close to Järntorget has become the city´s most vibrant area filled with trendy restaurants and bars. The latest addition is Auktionsverket on Tredje Långgatan, an old auction house converted into several restaurants, wine bar, café and gallery. But you will also find many bars, galleries and shops spread out on the two other parallel streets.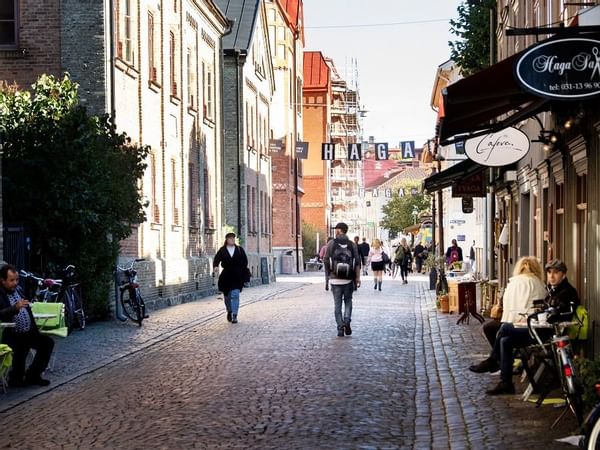 Haga
Haga is also known as the historic district and already in 1637, the area was first mentioned in books. The area is famous for markets, boutiques and café's that are nestled along the pebbled streets and beautiful old buildings. We would recommend started exploring from Haga Nygata.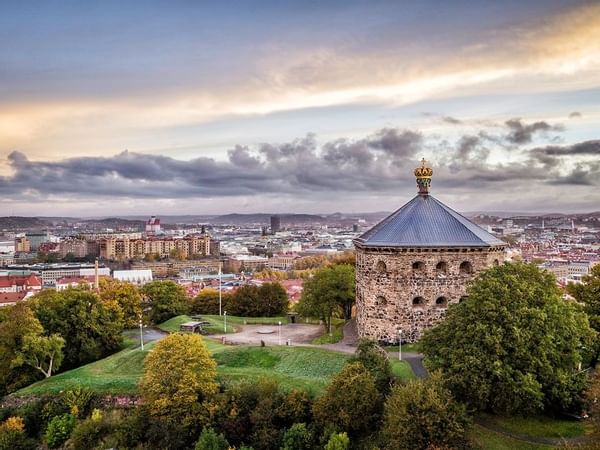 Skansen kronan
This fortress was built in 1687 and was never drawn into battle. In the mid 1800s the fortress was used as a prison and later as emergency housing. Today, it is a military museum and offers one of the best panoramic views of Gothenburg.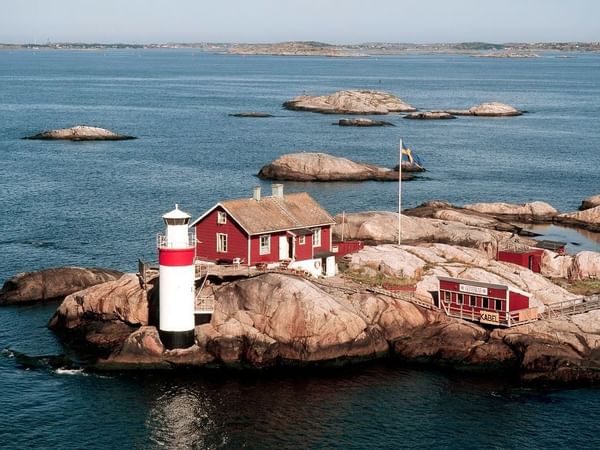 Gothenburg Archipelago
The archipelago of Gothenburg stretches along the coast like a string of pearls. You don't have to travel far from the city to find charming villages, stunning nature and beaches. Seal safaris, sea-fishing and boat excursions are just some of the activities available here. During summertime you will be able to catch the summer boats from Stenpiren taking you directly to the islands and its hidden gems.