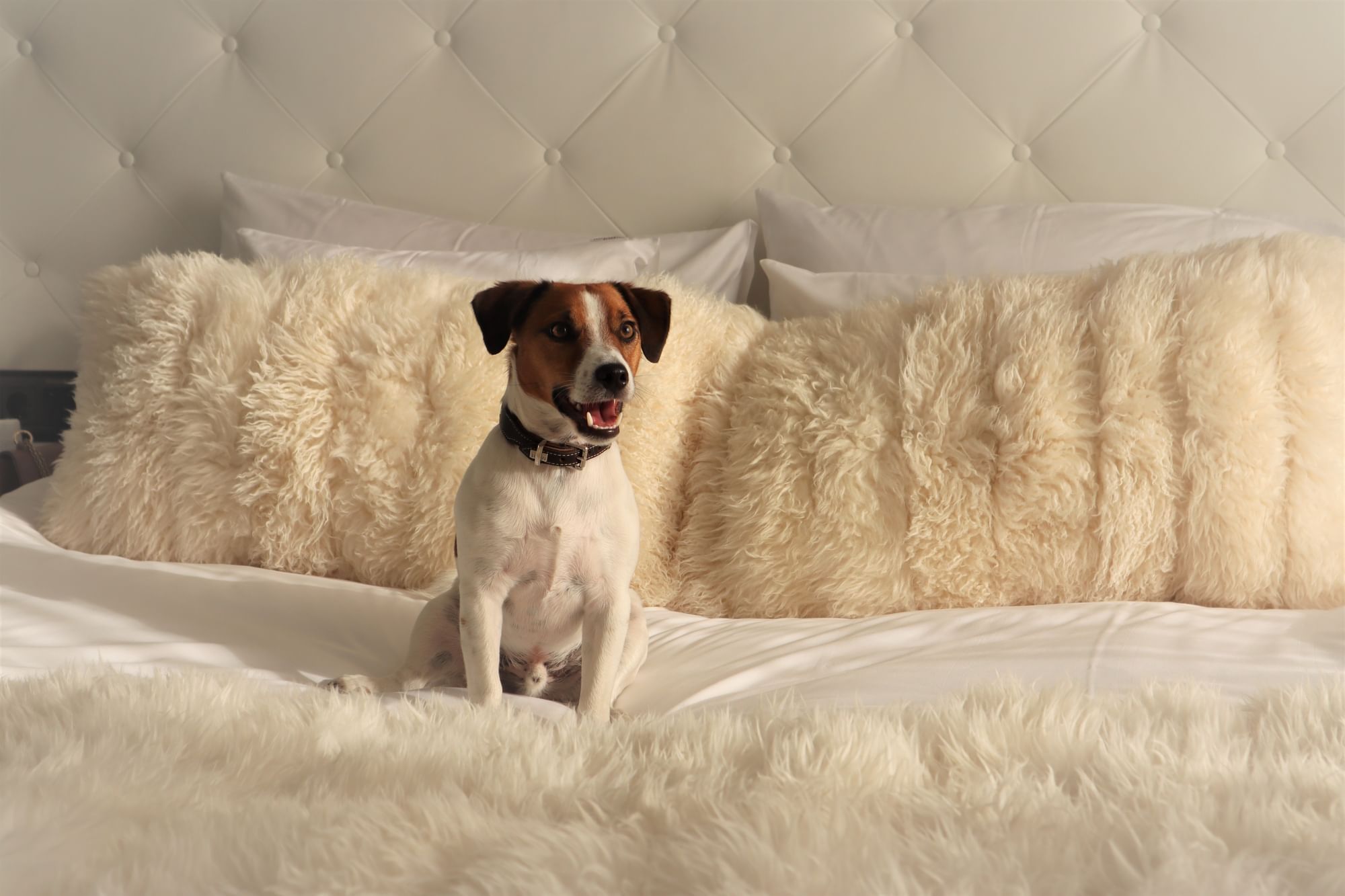 Bring your precious friend
Avoid leaving your precious friend at the dog kennel and bring your pet along on your next journey. We love four-legged family members and look forward to welcoming them like one of our own.
To ensure a comfortable stay for yourself and fellow guests, we would much appreciate if you would please adhere to our following guidelines and policies.
Before and at arrival
The hotel is happy to accommodate your pet if it is fully trained, and complies with the local legislation requirements. Pets may not exceed more than 12 kg and need to fit into standard aviation (cabin approved) travel bag. When we say pet, we generally mean a dog, get in touch if you wish to bring another kind of pet or larger than our policy and we'll try our best to accommodate you. There is a maximum of 1 pet per room.
For us to be able to accommodate you and your pet, you need to request a special pet-friendly room at the time of the reservation and get a separate confirmation from the hotel. We have limited availability of our pet-friendly rooms; hence it is important to contact us in advance. You are able to book your pet-friendly room by telephone or email.
For everyone's safety, we require that your pet has up-to-date vaccinations and is well-behaved.
All guests checking into the hotel with pets must sign the Pet Policy Agreement and cell phone numbers must be provided at check-in, in case of emergency.
Rooms with pets require a bit of extra cleaning from our housekeeping team. The hotel will charge SEK 500 service fee per stay for guests with pets in our Superior rooms. For our Premium rooms, SEK 700 service fee will be charged per stay. This fee will offset the additional cleaning expense incurred. The fee is non-refundable.
Please do make sure of their behavior during your stay with us so you are not charged extra for housekeeping expenses and liability charges.
During the stay
Pets may not be left unattended in the hotel room and they are not allowed in or near any food service area such as the breakfast buffet. Your pet is welcome into our restaurants and bars in a travel bag, on the assumption they are well behaved. This excludes breakfast where we, unfortunately, do not accept any pets. They may not leave the travel bag in our restaurants or bars in regard to other visitors' experiences.
We understand that your furry friend gets excited, but any disturbance such as barking must be curtailed to ensure other guests are not inconvenienced during their stay. Pets must always be kept on a leash in all hotel areas. You must clean up after your pet, both on hotel property and in our neighborhood.
Housekeeping may not service rooms with unattended pets, please call the Front desk to schedule a convenient time to have your rooms serviced. We will not attempt to service the room if the owner is not present and the pet is in the room.
Please respect that no pets are permitted in the furniture.