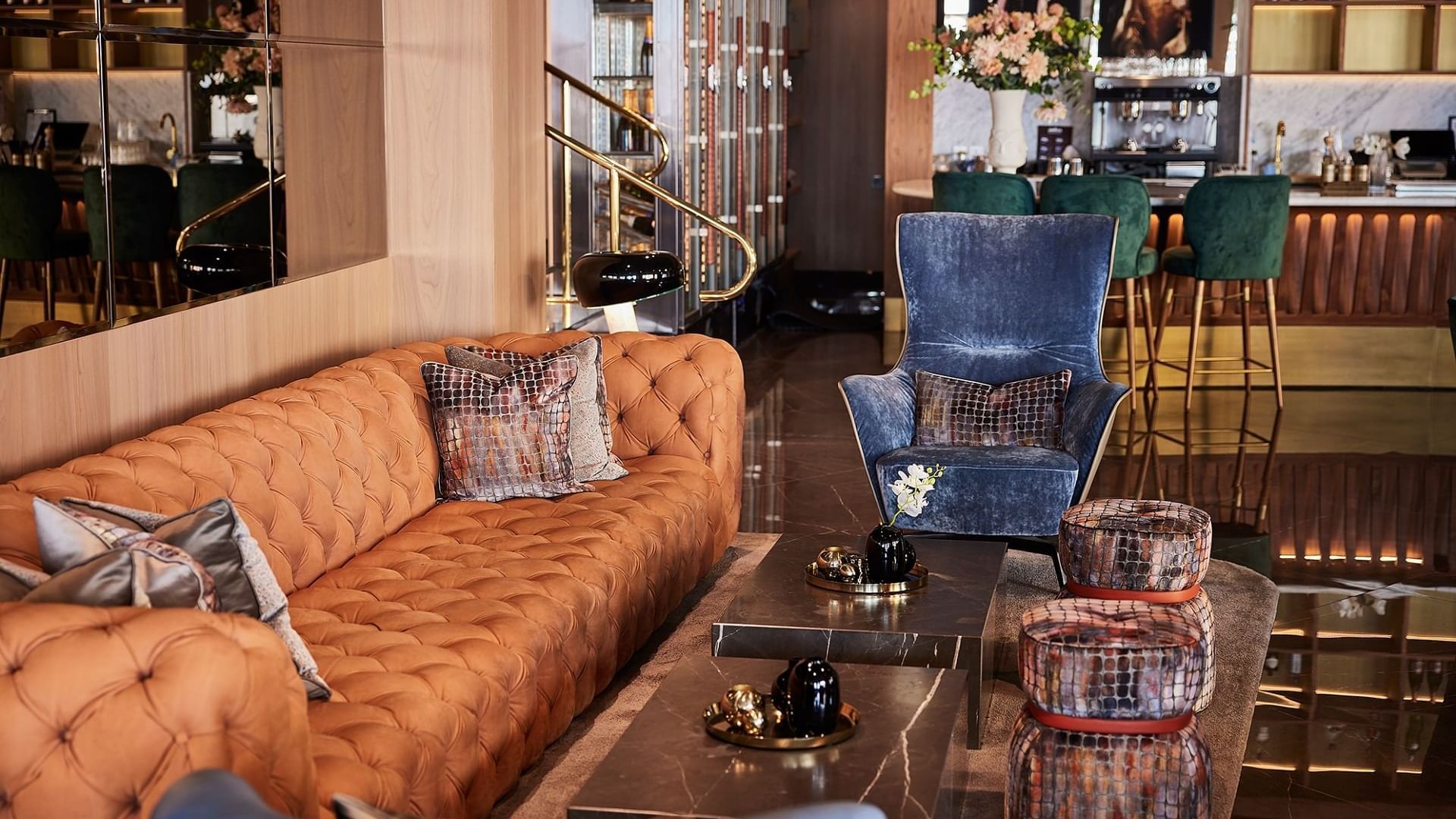 Dine to one of the best views in Gothenburg
Most welcome to the heart of Hotel Riverton. A place in Gothenburg to enjoy throughout the day, from morning coffee to an avec in the evening.
The Livingroom offers an international design with elegant details, warm colors mixed with a dose of character, creating harmony with a home-away-from-home feeling. It is spacious with carefully selected design furniture, a library and fireplace making it the perfect place to sit down to read a book, to meet and hang out with people, or to sit down and get some work done. Everyone is welcome any time of the day – we want The Livingroom to be your meeting place in Gothenburg.
If you are thirsty or hungry, our Gothenburg bar offers exactly what you need, a lot of Wines and Champagne! But of course, also other options such as beer, cocktails and non-alcoholic drinks. You are also able to order some lighter food to quench your hunger.
The Livingroom is open every day of the week, including Sundays.
AFTER WORK WITH OUR DJ - FRIDAYS & SATURDAYS
On Fridays between 16.00-22.00 and Saturdays 15.00-22.00 a DJ will host the bar and you will be able to enjoy tasty drinks to some great tunes! The music is cool and conversational level but heats up a little as the hour gets later. This is the perfect place to either celebrate the end of a work week on Fridays or start the Saturday afternoon off right.
Welcome to round off the week with us!
Sunday - Thursday: 14:00-21:00
Friday - Saturday: 14:00-23:00
Sunday:


After work with DJ
Friday: From 16:00
Saturday: From 15:00