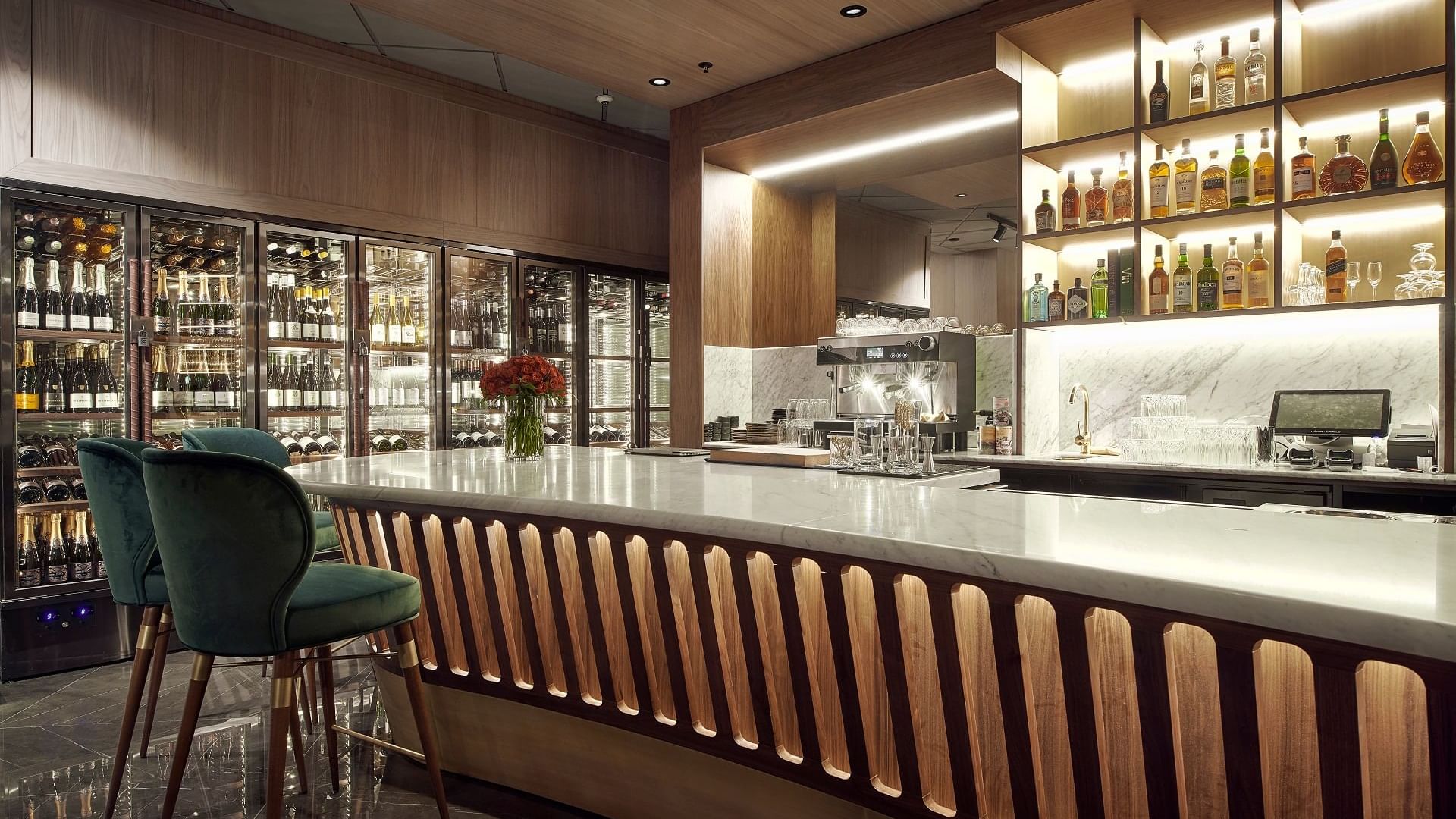 Dine to one of the best views in Gothenburg
Most welcome to the heart of Hotel Riverton. A place in Gothenburg to enjoy throughout the day, from morning coffee to an avec in the evening.
The Livingroom offers an international design with elegant details, warm colors mixed with a dose of character, creating harmony with a home-away-from-home feeling. It is spacious with carefully selected design furniture, a library and fireplace making it the perfect place to sit down to read a book, to meet and hang out with people, or to sit down and get some work done. Everyone is welcome any time of the day – we want The Livingroom to be your meeting place in Gothenburg.
If you are thirsty or hungry, our Gothenburg bar offers exactly what you need, a lot of Champagne! But of course, also other options and non-alcoholic drinks. You are also able to order some lighter food to quench your hunger.
The Livingroom is open Mondat to Saturday.
Monday - Thursday: 14:00-21:00
Friday - Saturday: 14:00-23:00


After work with DJ
Friday: From 16:00
Saturday: From 15:00