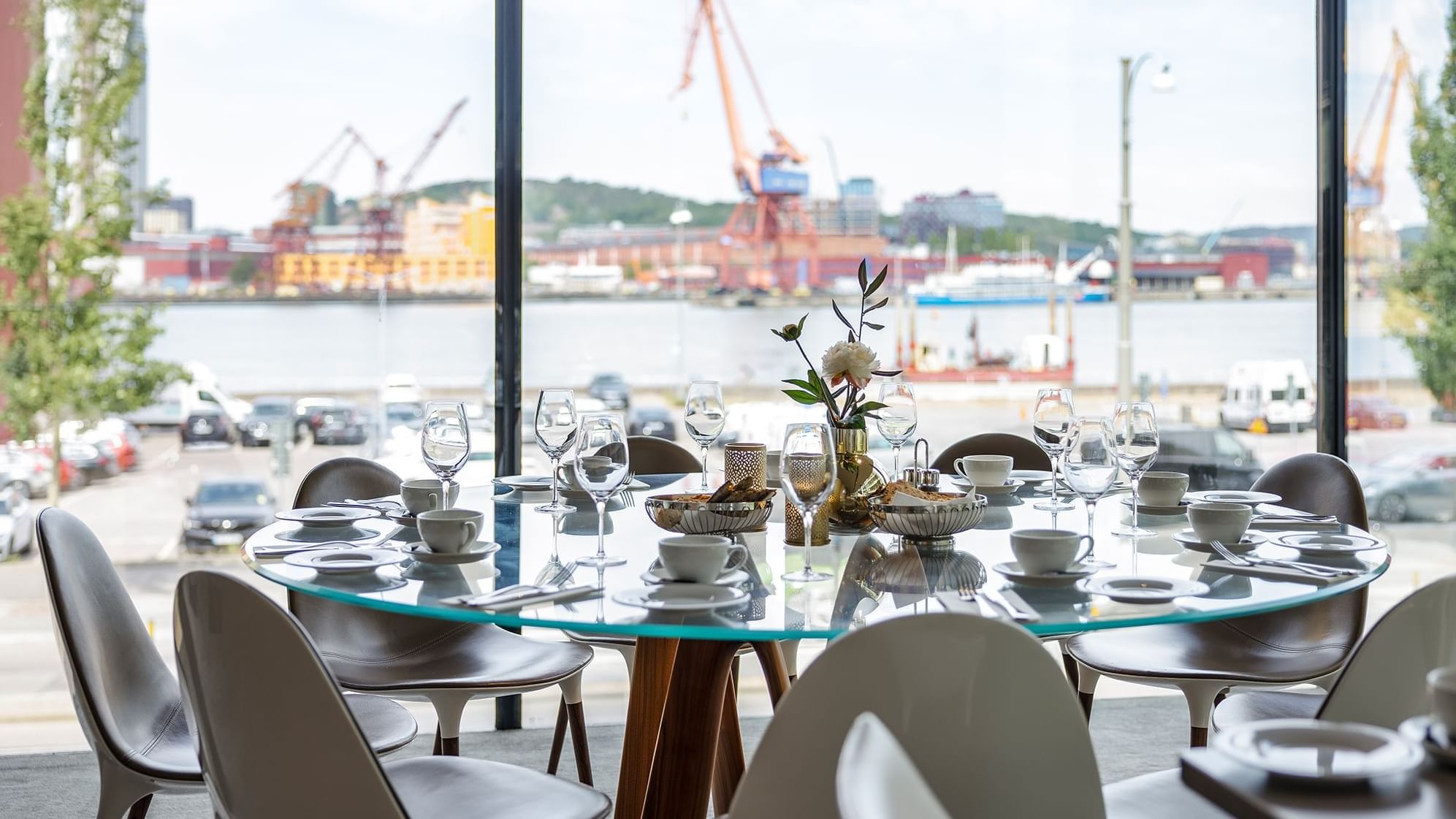 Dine to one of the best views in Gothenburg
On the first floor, you will find our newly renovated restaurant, Restaurant ONE. It is one of Gothenburg's most inviting modern and contemporary restaurants on the waterfront. The interior host a range of elegant design with a focus on timeless details. Allowing great views over the harbour with panoramic windows from floor to ceiling, it is a truly delightful place to enjoy your breakfast, lunch, dinner or party.
In Restaurant ONE we serve our fantastic breakfast buffet, conference coffee breaks, conference lunch, dinners and other celebrations, such as birthdays, baby showers, weddings, company events, Christmas dinners and New Year's Eve Matinee just to mention a few possibilities.The restaurant has space for up 250 guests and offers the latest and highest standard of technology; with two projectors and two folding screens, an immaculate sound system as well as excellent adjustable lighting opportunities. The possibilities in this venue end with your imagination.
With a private bar, Dandy Bar, in the venue and the possibility to open the wall to the banquet hall (The Congress) in conjunction with Restaurant ONE the entire first floor can be transformed into a large ballroom. The Congress offers a 22 square meter stage, the same technology as in the restaurant which connects, if desired and a dance floor. Turn it into the mingle or dancing area, or perhaps serve dinner there as well. There are few limitations with this space, making us the perfect venue to host your next event.