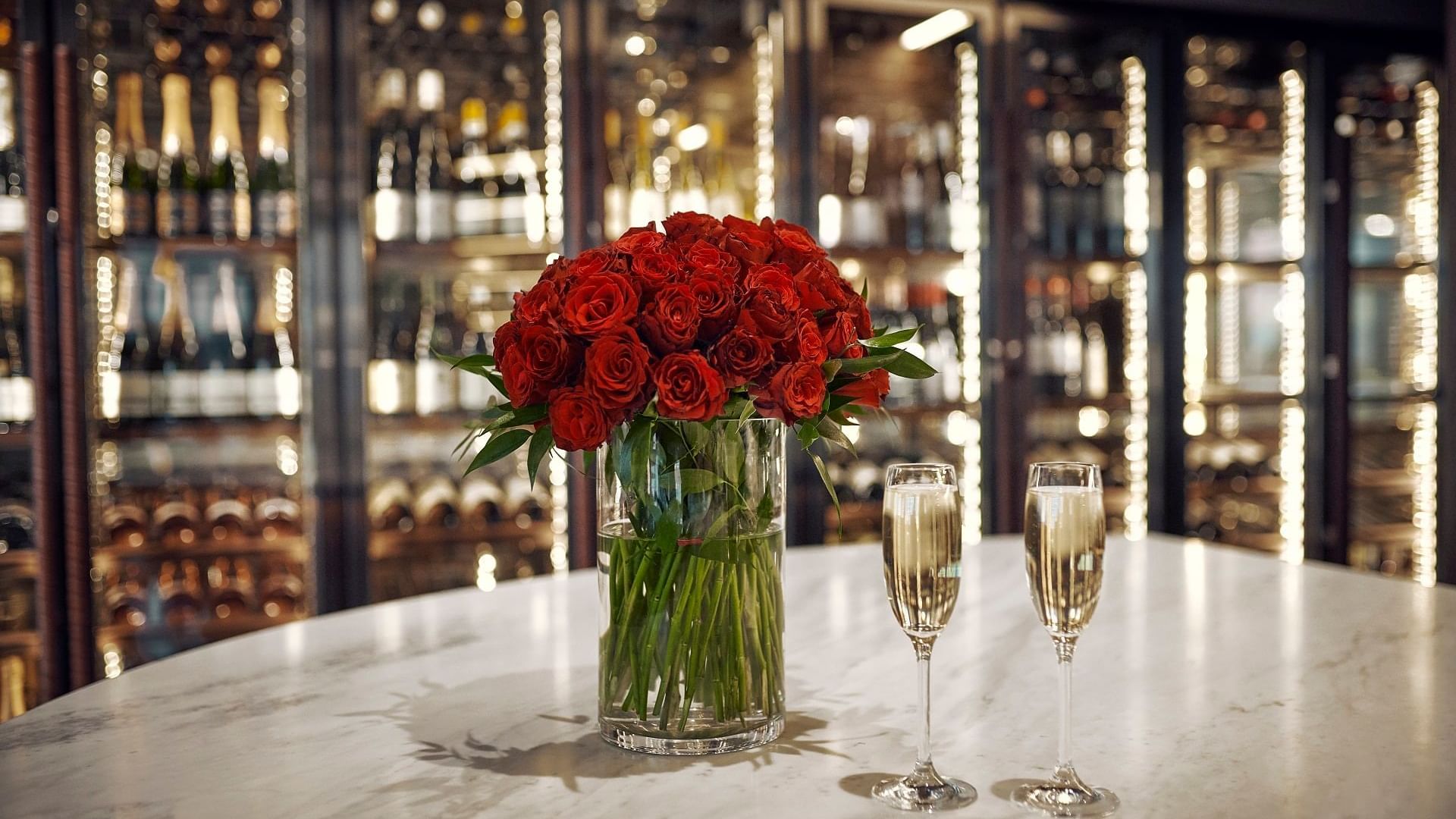 Dine to one of the best views in Gothenburg
Celebrate love with us
Treat yourself to quality time with a cozy 4-course dinner to one of Gothenburg's most spectacular views with a beloved one.
Valentine's Day is most often associated with love and romance. It is also a great opportunity to show appreciation and love to the friends in your life. Everyone is happy about a surprise on Valentine's Day, whether it's your girlfriend, boyfriend, best friend, or family.

4-course dinner
Enjoy a delicious 4-course dinner together at one of Gothenburg's best views. Served Monday 14th of February in View Skybar & Restaurant. Our team in the kitchen puts together a nice menu with ingredients after the season.

Menu
Swedish Caviar
Tartlett with bleak roe, sour cream, pickled onion and dill powder
Crayfish Bisque
Blackened crayfish tartare with coriander and crispy potatoes
Back of Cod
Cauliflower, avruga caviar, sandefjord sauce, and fennel
Alternative
Reindeer Steak
Jerusalem artichoke, black currants, smoked Bordelaise sauce, and oyster mushroom
Chocolate truffle cake
Milk chocolate cream, sour cream ice cream, raspberries, and puff rice


Price: SEK 745 per person.
Monday 14th of February 2022
3-course dinner
Early: from 17:00 - 18:30
Late: from 20:30.
Price: SEK 745 per person.