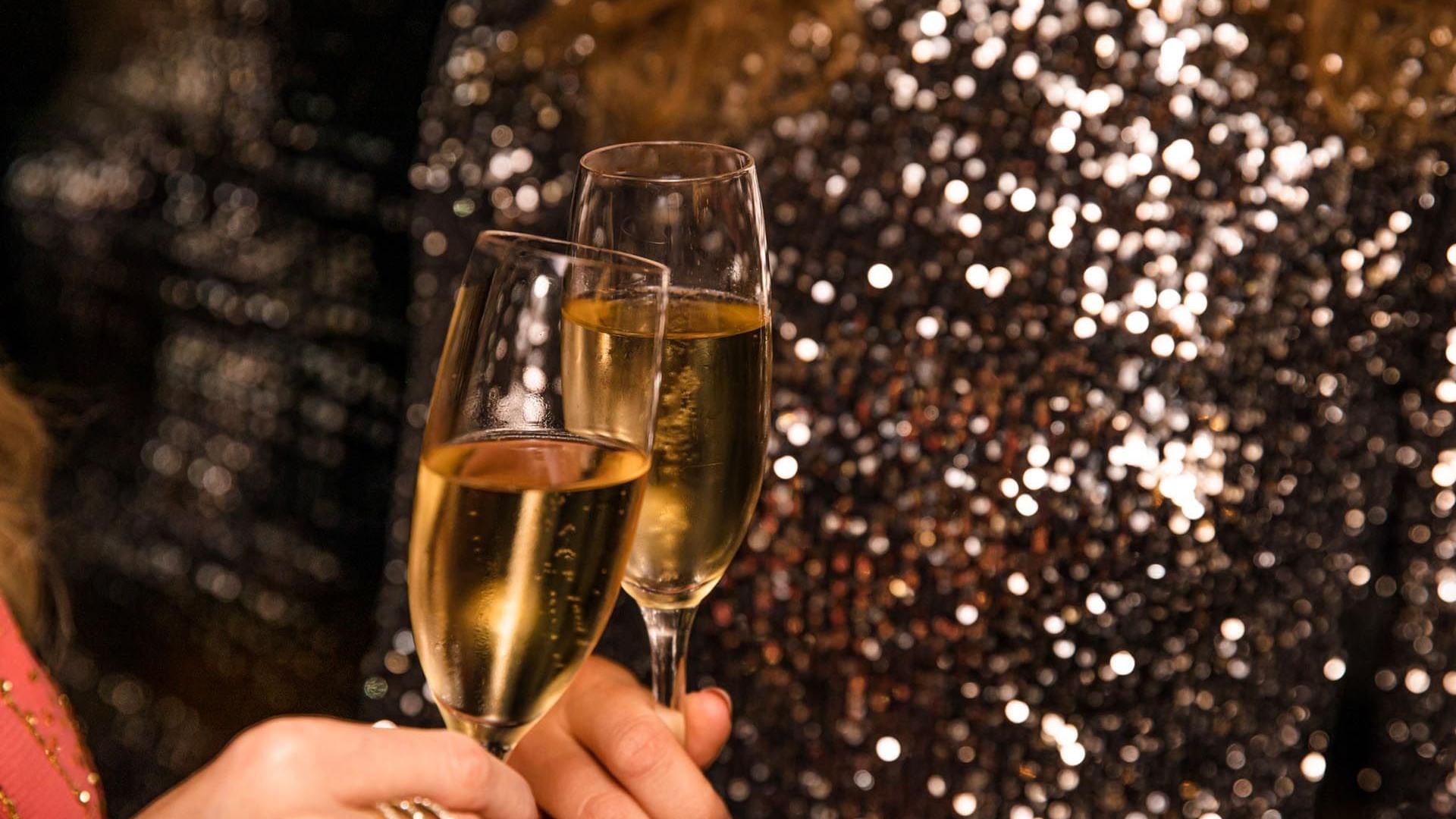 New Year's in Gothenburg
A warm and heartfelt welcome to celebrate the new year and festive season with us!
Looking for an extra special New Year's Eve celebration? Ring in the new year with performances by our DJ, sipping fresh cocktails or cold bubly champage, and taking in the finest views of Gothenburg at Hotel Riverton!
Enjoy a New Year's inspired lunch or dinner in one of our popular restaurants on this festive day. Both restaurants offer a view towards the harbour and the firework filled sky. Are you looking for a festive or relaxed relaxed stay in the city? Choose what suits you the best. We offer several different options of rooms and hotel packages for you who want to start the new year in the very best way..
In our lobbybar The Livingroom, the chapagne will be flowing - offering you a sofisticated and cosy space to start your evening and the celebrations. The music will be soft, cool and at conversational level so that you will be able to enjoy tasty drinks to some great company and tunes.
New Year's Package
We have created the ultimate luxurious new years package to celebrate the end of 2023 and the begining of 2024.
Our head chef, Christoffer Andersson and his talented team will take you on a culinary experience on December 31st. Start the evening with a nice welcome cocktail specially created by our Head Bartender Arber, followed by a 5-course dinner in our signature restaurant View Skybar & Restaurant on the 12th floor. Toast the New Year with a glass of Champagne while enjoying the spectacular view and fireworks above the port of Gothenburg at midnight. Stay in one of our cozy rooms, sleep in comfortable DUX beds with fluffy duvets and pillows from Norsk Dun and start 2024 with a sumptuous hotel breakfast.
This package includes: a welcome cocktail before your dinner, a 5-course dinner in our signature restaurant View Skybar & Restaurant, and a glass of champagne to toast with at midnight. Of course our delicious hotel breakfast, access to the gym and wifi is included in your stay as well.

New Year's Matiné
Celebrate the end of 2023 to the view of the afternoon fireworks!
On New Year's Eve, we serve a lovely New Year's lunch in both of our restaurants. Enjoy a delicious 4-course matinee with your loved ones in our decorated Restaurant ONE on the first floor. We offer an atmospheric afternoon of good food and drink, followed by the traditional GP fireworks over the water at 17.00. Our two talented chefs Andreas Rolk and Christoffer Andersson have put together a lovely matinee menu and will take you with their teams on a high-class culinary experience in beautiful surroundings.
In View Skybar & Rastaurant, on the 12th floor, you get a fantastic view of Gothenburg's harbor. Enjoy a delicious 4-course matinee with your beloved ones to a glittering view of the harbor from the restaurant's panoramic windows followed by fireworks over the water. Or celebrate with good friends or family in our newly renovated Restaurant ONE on floor 1. Here you are greeted by an inviting atmosphere and a timeless elegance that creates a wonderful and luxurious feeling. The interior host a range of elegant design with a focus on timeless details.
The matinee in View has one seeting an will be served at 15:00. The matinee in ONE will be avaliable to book with arrival between 15:00 - 16:30.

New Year's Eve Dinner
Celebrate the end of 2022 to one of the best views in Gothenburg!
Set on the 12th floor of Hotel Riverton you will find our signature restaurant and bar, View Skybar & Restaurant. With scenic views over Gothenburg and the harbor entrance from the floor to ceiling panoramic windows, we offer an ambiance unlike anything else in Gothenburg. The décor is chic, luxurious yet welcoming with a mix of designer furniture, high end materials and art pieces. To the night in honour, we will serve a 5-course dinner in View Skybar & Restaurant, which becomes even more spectacular with fireworks when midnight apporaches. A DJ will play for your where the music is cool and conversational level during your dinner but heats up as the hour gets later and midnight has passed...
Please note that it is not possible to only book New Year's Dinner with us - you need to book our New Yeas Package with an overnight stay in order to enjoy a New Year's Dinner in View. If you're only interested in a restaurant reservation, you are warmly welcome to book one of our New Years Matinees. We will serve New Year's Matinees in both Restaurant ONE and in View Skybar & Restaurant.

New Year's Eve in View Skybar
Looking for an extra special New Year's Eve celebration? Ring in the new year with performances by our DJ, sipping fresh cocktails or cold bubly champage, and taking in the finest views of Gothenburg's skyline and harbour at View Skybar!
View Skybar is not your average bar, it's a vibrant gathering place for stylish, like-minded people who appreciate a well-curated selection of music and drinks. Meet up in later in the evening on the 31st to socialize where you'll enjoy good wines and champagnes, or imaginative cocktails from our talented bartenders whilst ou take in the scene of this gorgeous space to a divine view. A DJ will be hosting the bar, playing cool music until the early hours, offering a mature and luxuroius ambiance to celebrate this spectacular evening.
To visit the skybar, we will take both table reservations and drop-in, but in subject to availablity. To avaoid disapointment with the skybar being full upon arrival, we recommend to book a cocktail table well in advance or to arrive earlier than 10:30pm.
New Years Hotel Offers
Do you already have dinner plans for the evening? Then we have lots of other nice offers for our rooms.You are offered several opportunities to tailor your New Year's Eve when you make your reservation with us at Hotel Riverton. Pick the room of your choice and add on the services and extra products that we offer. For example: Spa access, the 4-course matiné, a cocktail table in the Skybar, champagne and treats to your room.. There are few limitations. If you prefer, we have created a few packages and offers which includes the favourite services or discounts by our guests:
Spa Package - Choose your favorite room, enjoy free access to our Serenity Spa
Special Moments - Let us pamper you when you have something special to celebrate or if you want to surprise a beloved one
Stay Four Longer - Stay 4 nights, pay for 3 (25% discoun on your stay)
Members Offer - Loyaly is rewarded, and we always offer our members our very best prices and deals. Sing in and take part of the exclusive discount for your stay.
The Hotel is open as usual on December 31st
RESTAURANT ONE
Will be open for lunch 15.00-19.00
VIEW RESTAURANT
Will be open for lunch 15.00-17.30
Will be open for dinner from 19.00 (endast för hotellgäster som bokat vårt nyårspaket)
VIEW SKYBAR
Will have an extended open hours until 02:00